---
What's it like to be a member of the production team at MyEmployees?
It's an animated concoction of hard work, endless random fanboy debates, high performance, and workplace camaraderie.
Seven men make up the production team, and in 2018 they were responsible for producing and shipping 166,235 units for nearly 9,000 active clients. In 2019, they're on pace to eclipse that number.
Check out this promotional video featuring our production department and some of the work that goes into creating awards. We dipped back into the vault and dug out this gem as an homage to the team.
The production department maintains high standards of quality for the products they provide to clients. Combine that with the pressure to produce high volume in a short amount of time and you could be warming up a recipe for a stressful disaster.
How does the production department keep that from happening? Even in the midst of all that fast-paced, demanding work they keep it fun a loose.
You only need to spend a few minutes with the guys in production to get a true feel for their wit and reverie, so that's exactly what we did.
At any give moment, you can walk through the production department and hear a heated debate over which imagining of the Batman story sported the best version of the caped crusader, whether or not mutants should be classified as human beings and thus subject to the same laws and protections, or why the Fast & Furious franchise is justified in making as many of those movies as they please.
On one sunny afternoon, the crew was asked to throw away some old office chairs. Never missing an opportunity to turn a simple task into a glorious opportunity for viral video fodder, the guys organized their own office chair grand prix… (it was recorded on an old phone so it's a little grainy, but too good not to share)
You only need to spend a few minutes with the guys in production to get a true feel for their wit and reverie, so that's exactly what we did. Here's some of what we learned (all votes were unanimous, btw):
Most likely to jump to the front of the line at a catered lunch: Dustin
Most likely to catch a piece of equipment on fire: Zane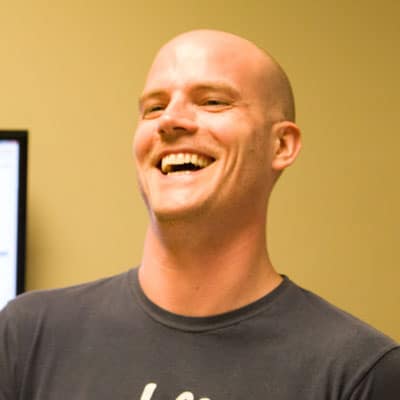 Most likely to mispronounce commonly used words: Rick
Most likely to be found organizing (and re-organizing) the warehouse: Dustin
Most likely to get injured (on or off the job): Casey
Most likely to bring in donuts for the crew: Zane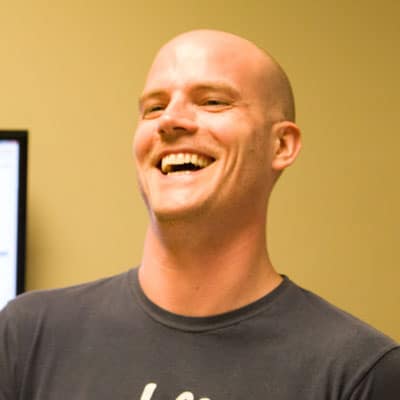 Most likely to have their mom cook their next meal: Josh
Most likely to share a story about an awkward situation: Rick
Most likely to show up tomorrow with a new tattoo: Zane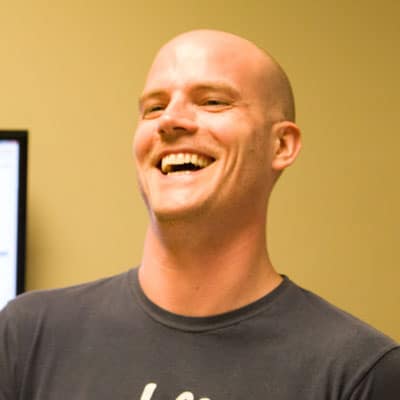 The leader of this motley band of superstars is Joe Hernandez. Joe started out on the production floor himself, and when the team is overwhelmed or short-handed, he's the first to jump in and lend a hand. In fact, the team voted:
Most likely to help you change your flat tire: Joe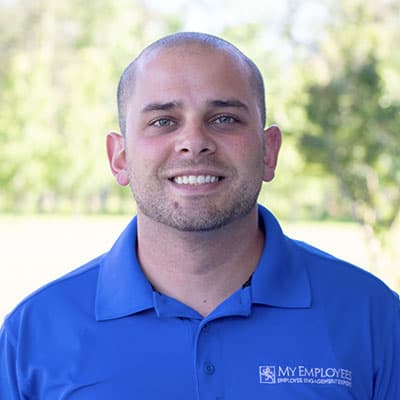 That's the team that's responsible for making the awards you give out to deserving employees. The output of their hard work and dedication, bolstered by a jovial brotherhood, is the physical representation of what employee recognition and appreciation are all about.
The next time you hand out one of your awards, know that this is the team that made it all possible.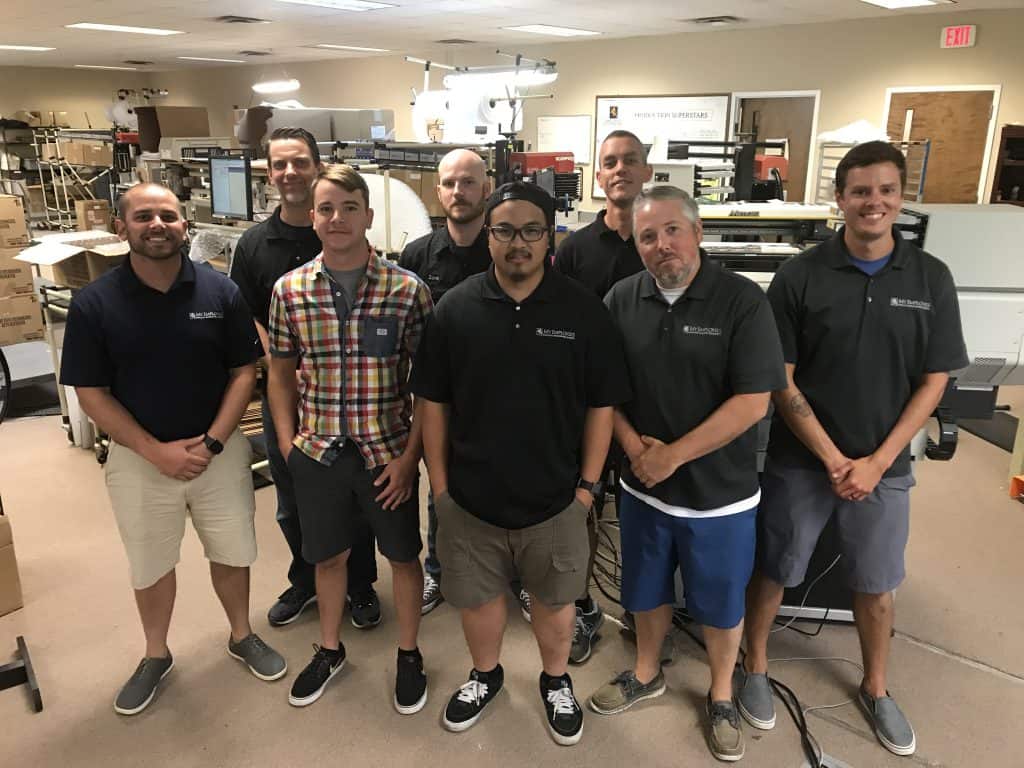 Learn more about our culture…
Members of the MyEmployees team are regularly featured in interviews on podcasts, videos, and blog…
Congratulations to all of our winners for the months of March & April! Your performance…
In an effort to support our clients who have been affected, and in some cases…
Check out more posts from the
MyEmployees Learning Center
---
Peep these recognition tips and tricks and get rolling with employee recognition. Read more here.
Become a top 10% manager in your industry and get the promotion you've always dreamed of with some of the tips and training you'll find HERE.
Get inspired by some of our most successful customers HERE.
Yes, we're unique. Learn all about the fun and adventures that make us who we are HERE.