There's a (free) app for that!
Never forget to say thank you again.
Rise is our new app used by managers across the globe to remind them to say thank you.

You can submit winners from the app, too.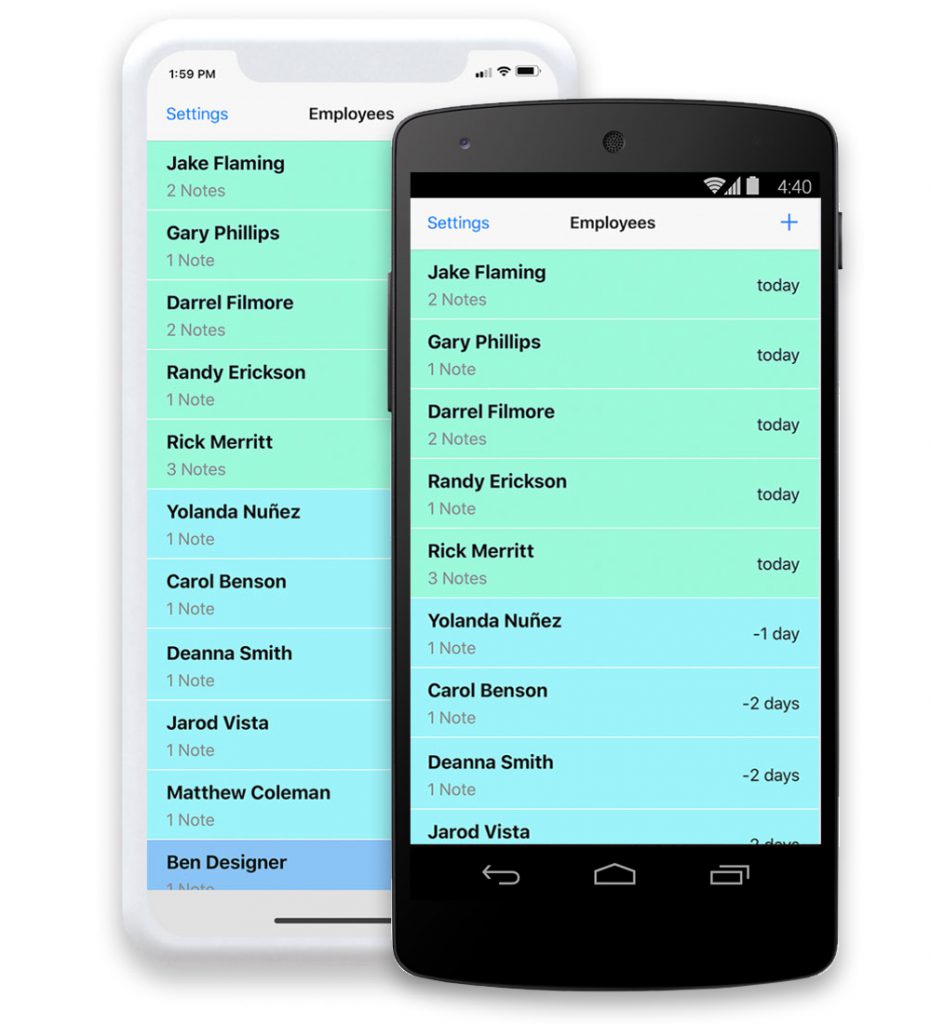 Add your people, tap the "+"
This helps visualize your whole team so you can evaluate who earns the most recognition, and who could use some more training.
This only needs to be done once. Whether you have 5 or 50 on your team, it's awesome to see them all on the same screen.
Add a quick note, tap the name
Keeping your notes brief will save you time, and give you a history of all your employees' accomplishments.
Your notes are automatically saved for as long as you want so you can see how each person is growing.
See all the notes, swipe left
All your notes are kept divided behind the employees name.
Tap on the individual notes to edit them.
Tap on the employees name to edit the name.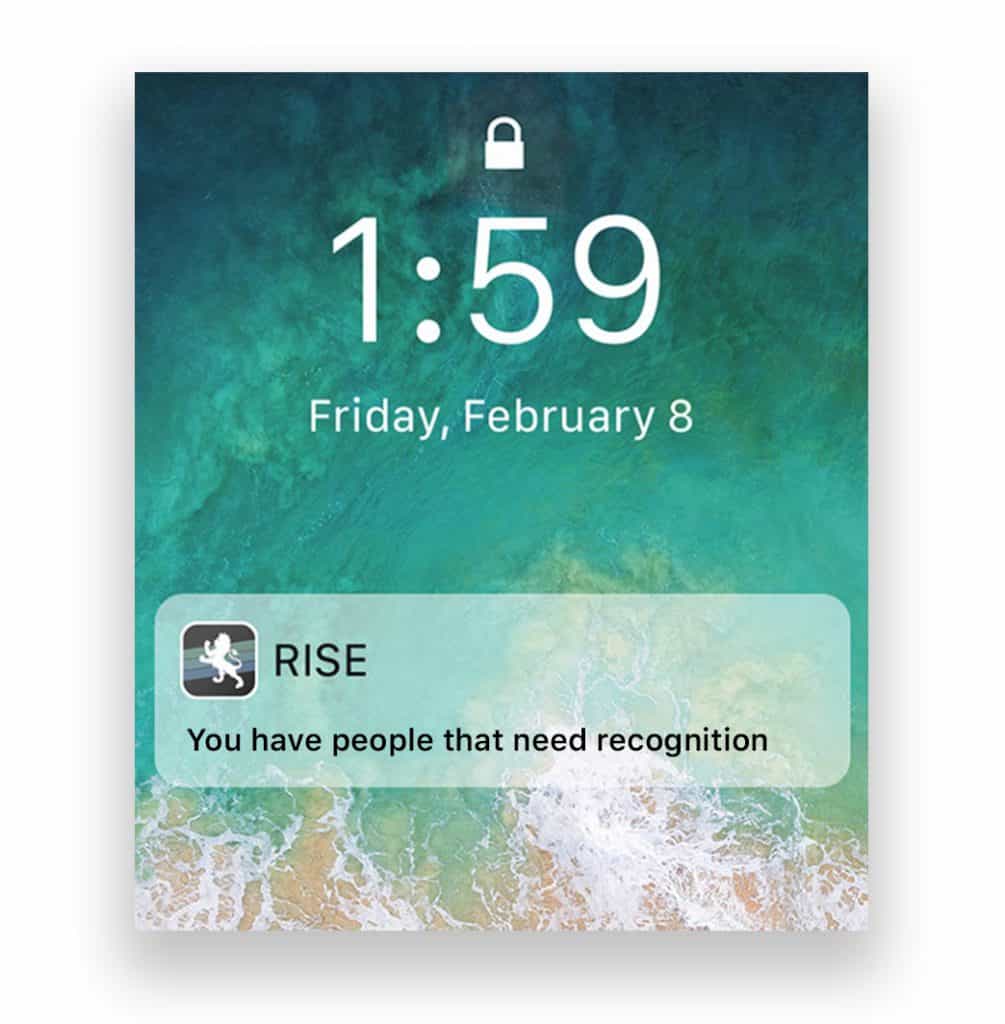 Get reminders
Customize the number of days between reminders for each employee.
We believe it should be 7-10, and you can choose the number that best fits your team.
What do the colors mean?
Offering a quick visualization of your data, the colors help you see who is up to date with their recognition, and who needs to be praised.
Open the Settings and adjust what day to start your alerts by changing the "Days to Reminder."
Send us your winners
Current MyEmployees clients using our full recognition programs can submit their monthly winners through the app.
Open the Settings and tap on "Submit Your Winners". Enter your winners' names and send the email. It's that simple.