---
It's easy to get sucked into a pandemic-management mindset if your daily habits dwindle to just checking the boxes and keeping the store afloat.
While maintaining the standards/conditions of your store is important, seasoned ETLs know the people on your team determine your real success. That's what makes someone a great Executive Team LEADER.
Most ETLs maintain the status quo by focusing on the list of responsibilities laid out for them in their job description.
High performing ETLs go above and beyond. They "raise the bar" and take steps to improve every single day.
Developing leadership skills means being people-oriented, not just tactics-oriented. As a championship-level ETL, you genuinely care about the PEOPLE on your team, and you show those individuals you care.
Share your experiences
Your perspective on guest service, sales, and products/displays are helpful insights to share with team members. Use your experiences to train and coach them.
You know the ins and outs of Target's business and goals. Leverage this personal experience by sharing it with your team as learning opportunities. There's a lesson in every story.
Reflect on your career journey with Target. You worked hard to get where you are. How would it have felt to get more guidance from your ETL on your way up? Put yourself in your employees' shoes. Think about the impact of your stories from a relationship standpoint. Relationships are built on shared experiences. The same is true for how you interact with your team.
Remember to Self-Evaluate… often
Yes, you're an ETL and you've got the name badge to prove it. You still need to self-evaluate and ask yourself this question: "Am I a leader?"
Strong leaders never stop learning. They look for ways to improve their leadership skills, as well as ways to stay on the cutting edge of innovation. What books are you reading? What online courses are you taking? What influencers are you watching for tips and tricks?
Strong leaders also continually train, develop and invest in their team. How much does it cost to tell someone they're doing great work? Can you put a price tag on encouraging and motivating your hardest working team members?
They're looking up to you
At times like this, Target team members are looking to their ETL for guidance, direction, and even inspiration. Give them what they're looking for. Put the LEADER in Executive Team Leader!
Genuinely care about the people on your team, and take time to show them you care. Share stories from your career with Target as a chance to connect with them; teach them from your personal experience. Always check yourself for growth and continuous improvement, and keep yourself in the leadership development mindset.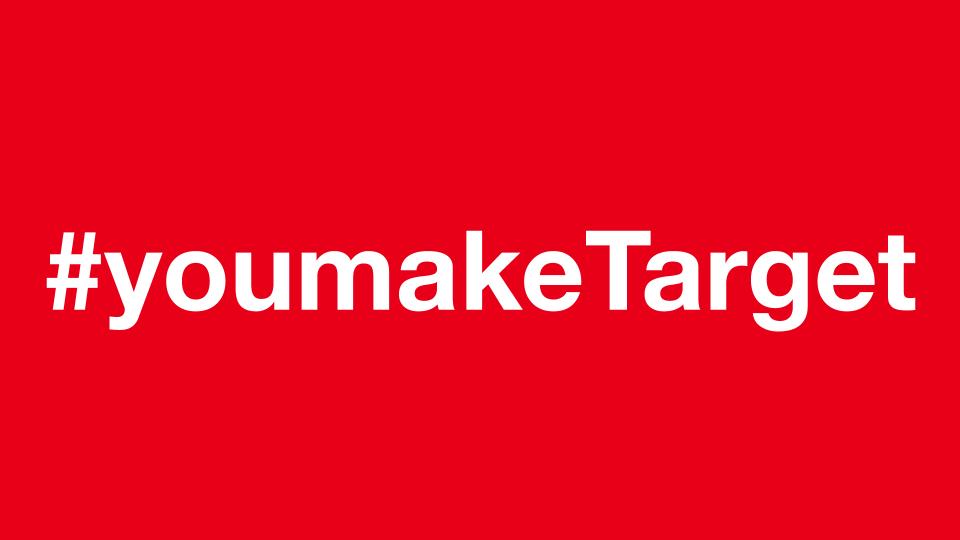 #YouMakeTarget is more than just a company slogan. As a leader, it's your chance to create a culture of support and success. Be the ETL that every Target team member wants to come to work for.
---
If you'd like to learn more about how we serve amazing Target leaders just like you all over the country with a turn key team member recognition program, schedule a quick chat with one of our Account Executives HERE.
For more great leadership tips, check out…
Communication lies at the heart of effective leadership. In the dynamic landscape of the modern…
Why is motivating employees so important? Motivated employees contribute to productivity and success, which also…
A well-developed coaching strategy helps workers see the bigger picture and stay engaged. It's a…
Check out more posts from the
MyEmployees Learning Center
---
Peep these recognition tips and tricks and get rolling with employee recognition. Read more here.
Become a top 10% manager in your industry and get the promotion you've always dreamed of with some of the tips and training you'll find HERE.
Get inspired by some of our most successful customers HERE.
Yes, we're unique. Learn all about the fun and adventures that make us who we are HERE.