---
We never miss a chance to get dressed up! Holidays give us the perfect opportunity.
Here's the gang from MyEmployees decked out in the Red, White, & Blue in honor of Independence Day!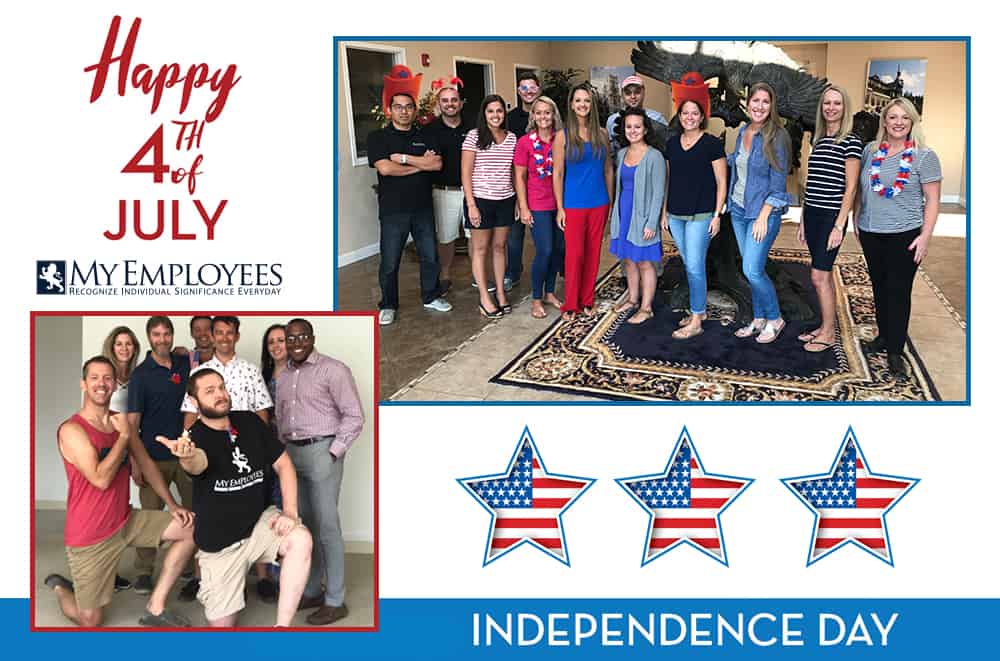 From all of us at MyEmployees, we hope you have a safe and happy 4th of July weekend!
Learn more about our culture…
Members of the MyEmployees team are regularly featured in interviews on podcasts, videos, and blog…
Congratulations to all of our winners for the months of March & April! Your performance…
In an effort to support our clients who have been affected, and in some cases…
Check out more posts from the
MyEmployees Learning Center
---
Peep these recognition tips and tricks and get rolling with employee recognition. Read more here.
Become a top 10% manager in your industry and get the promotion you've always dreamed of with some of the tips and training you'll find HERE.
Get inspired by some of our most successful customers HERE.
Yes, we're unique. Learn all about the fun and adventures that make us who we are HERE.