Once a month, everyone in the company gathers together for a day of celebration and personal development. Here are some of the highlights that make this a special gathering every month.
1 year Cancer-FREE!
March 11 was an especially wonderful day because not only did we celebrate team excellence, but we also got to celebrate 1 year cancer-free anniversary with our very own Marykay Washington!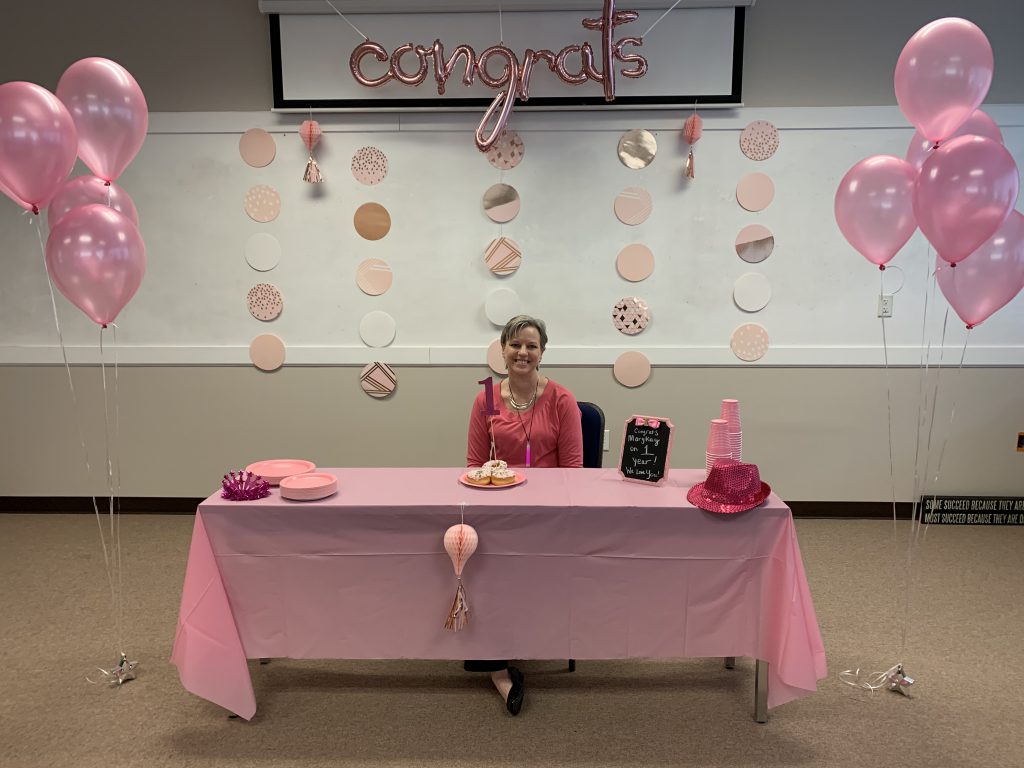 Happy Birthday, fellas!
No monthly celebration is complete without the awkward chorus of "Happy Birthday," while trying to squeeze too many names into the song and verse.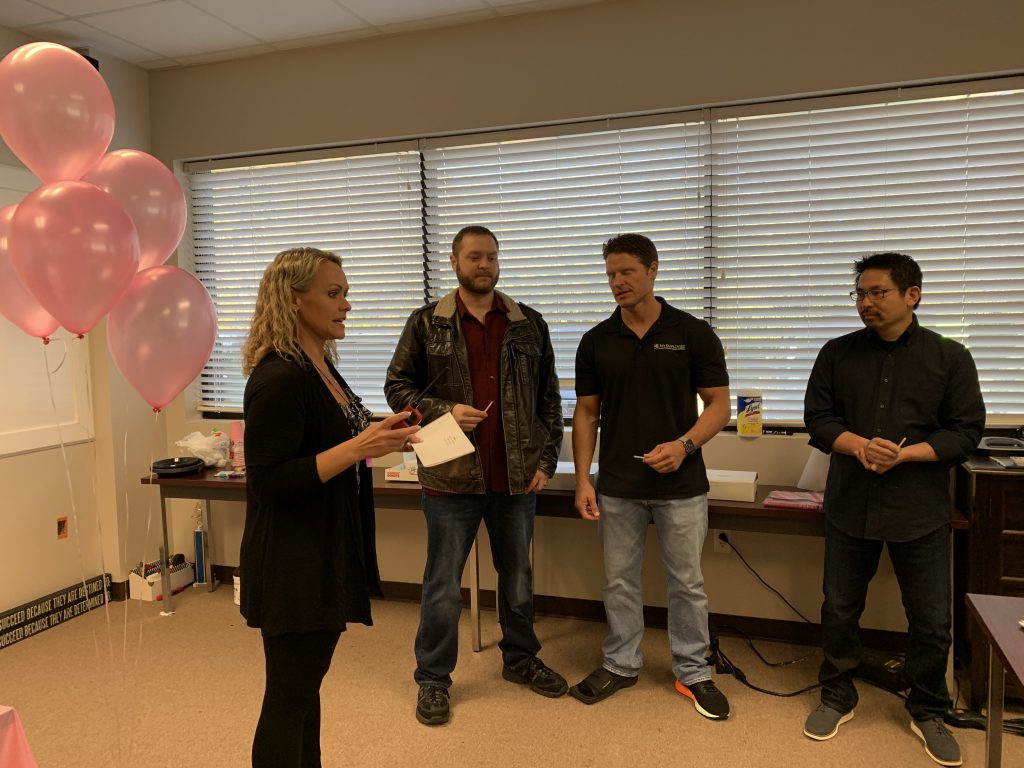 Pastries!!!
Shout out to Burney's for providing the glazed croissants for breakfast! Nothing says let's get fired up for a meeting quite like jelly filled pastries.
Book Club
Every Wednesday we gather together for book club. We're still working through our latest curriculum: Insane Productivity by Darren Hardy.
It's a video course, with an accompanying workbook, and fits in nicely with our theme of personal development.
Employee of the Month
And the headlining event… the Employee of the Month ceremony!
Congratulations to all of our winners for the month of January! Your performance has earned you top honors, and they are all well-deserved!
See you next month!
A huge "THANK YOU!" goes out to everyone who had a hand in making our March event a success. We appreciate each and every one of our team members, and always welcome the chance to gather to gather and celebrate excellence!
See you next month!!!
Want to join our team?
We're always on the hunt for awesome new team members. If you want to find out more about life at MyEmployees, click HERE visit the Our Culture section of our website.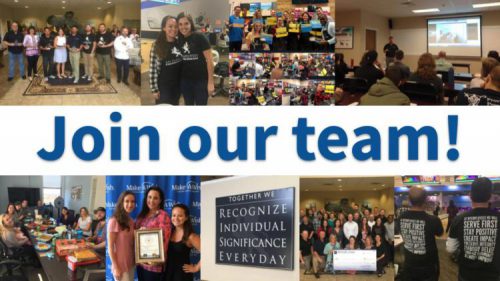 If you've seen enough and you're ready to contact us about available job opportunities, click HERE to get started!
Learn more about our culture…
Members of the MyEmployees team are regularly featured in interviews on podcasts, videos, and blog…
Congratulations to all of our winners for the months of March & April! Your performance…
In an effort to support our clients who have been affected, and in some cases…
Check out more posts from the
MyEmployees Learning Center
---
Peep these recognition tips and tricks and get rolling with employee recognition. Read more here.
Become a top 10% manager in your industry and get the promotion you've always dreamed of with some of the tips and training you'll find HERE.
Get inspired by some of our most successful customers HERE.
Yes, we're unique. Learn all about the fun and adventures that make us who we are HERE.