---
What do you expect from your employees? Your expectations may be extremely high, they may be quite low. Either way, you expect something from your team. This article isn't about the expectations you have for your team, it's about the expectations you have for yourself. While reading about the three qualities that lead to great restaurant management, think about the expectations you have for yourself. Do you want to become a great restaurant manager?
Become a great restaurant manager with:
Profitable Thinking
If you're a restaurant manager, everything you do must increase (or protect) the bottom line. Profitable thinking requires you to handle daily, weekly, monthly, quarterly, and yearly responsibilities so you can improve your location's productivity. Purchasing/maintaining inventory, payroll, and scheduling are just a few of the functions where you already exercise profitable thinking. As a manager, your goal is to run a successful restaurant; this means running a profitable restaurant.
There are also areas of your operation you can focus on that indirectly impact the bottom line. For example, top managers set themselves apart by investing time and energy into motivating their team. Actively show your employees how much you appreciate them, and you'll experience the increase in positive attitude and engagement in your workplace. Imagine all the ways an underperforming and careless group of employees can affect profitability. You want the opposite of that scenario.
Smart leaders understand they, themselves, can't be involved in every single customer interaction. With this in mind, they make great customer service a priority by recognizing and rewarding employees who excel at it. Teams and individuals then begin to fully engage in prioritizing great customer experience, which raises satisfaction and the bottom line.
Become a great restaurant manager with:
Passion
The schedule of a restaurant manager is not for the faint of heart. To be a great restaurant manager, you must have a passion to make sure your team delivers a great customers experience. On top of that, you need passion to cultivate and lead your team properly. Without the customer, there's no business. Without employees, there's nobody to serve the customers. Passionate leaders express gratitude and appreciation for the employees on their team who work to serve those customers.
Once you establish yourself as a passionate leader, you'll be able to ignite passion into the rest of your team. Here's a challenge for you: try raising your energy one or two levels when you interact with your team. When you lead with high-energy, it brings a special kind of excitement to your team. Your top team members will probably even try to match your high energy! Many managers underestimate the results of recognizing their employees, so commit to yourself to show relentless optimism for your staff. They will absolutely notice your appreciation.
Become a great restaurant manager with:
Inventiveness
Creativity isn't a quality that immediately comes to mind for restaurant management. However, think about all the unexpected situations you find yourself in with the front/back of the house employees and customers. Each unique situation requires you to be innovative in managing situations and people. Instead of allowing things to happen, be proactive and engage situations
Stay on the lookout for ways to improve processes, including (but not limited to): technology, staff meetings, hiring and training. For example, you may optimize your hiring/training process to integrate individuals into your customer-focused culture and keep them around longer by intentionally recognizing their effort.
Being inventive as a restaurant manager means exercising creativity, originality, and innovation with your people and processes. Be creative about how to consistently keep your team motivated, performing at a high level.
A restaurant leader who is living it and getting it right
Restaurant Leader Shares Her Secret Recipe for Industry Success [Video Interview] – Seasons 52 Executive Chef Partner reveals how her leadership career journey prepared her to win… before, during, and (soon-to-be) after the pandemic.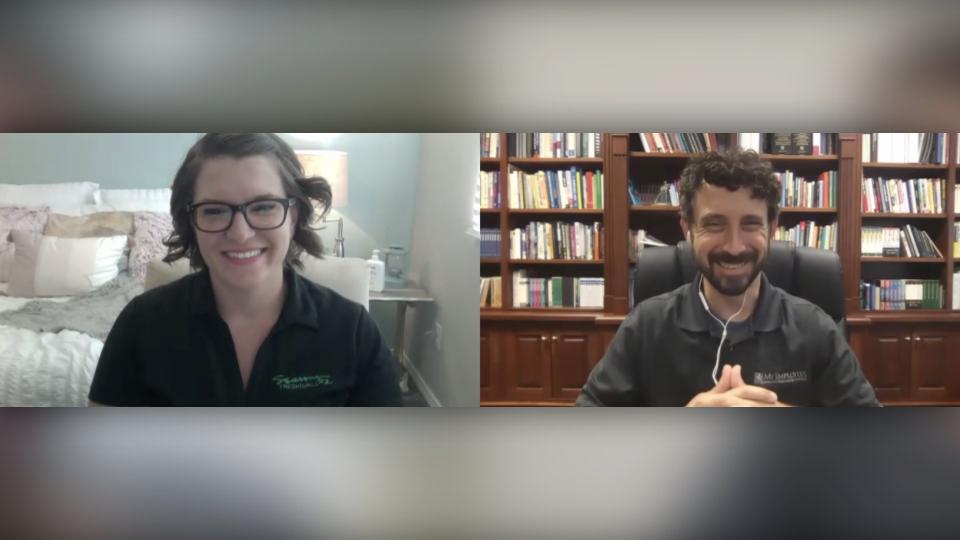 Check out the interview HERE.
Conclusion
Here's the takeaway: focus on one to three skills you want to improve as you run the restaurant. You may even choose skills outside of the three provided above. Regardless of how you proceed, you should strive to be great as a manager if you expect the same from your employees.
Improving your all-around management "game" (not just the numbers-based stuff) shows that you're serious about increasing profitability.
Be a passionate leader who prioritizes employee recognition when it's due. That recognition will create an engaged and high-energy workforce.
Push yourself to think outside the box and get creative about how to improve yourself, your team, and the restaurant.
Hopefully, reviewing the qualities above challenged you to take a step back and evaluate what you're doing to improve yourself as a manager. It's our goal to help managers nationwide improve the way they lead, and we've got plenty of stories about how we're doing it right now. If you want more free and helpful content about becoming a better manager, you can scroll down further on this page to explore the sections in our learning center.
For more great leadership tips, check out…
Communication lies at the heart of effective leadership. In the dynamic landscape of the modern…
Why is motivating employees so important? Motivated employees contribute to productivity and success, which also…
A well-developed coaching strategy helps workers see the bigger picture and stay engaged. It's a…
Check out more posts from the
MyEmployees Learning Center
---
Peep these recognition tips and tricks and get rolling with employee recognition. Read more here.
Become a top 10% manager in your industry and get the promotion you've always dreamed of with some of the tips and training you'll find HERE.
Get inspired by some of our most successful customers HERE.
Yes, we're unique. Learn all about the fun and adventures that make us who we are HERE.