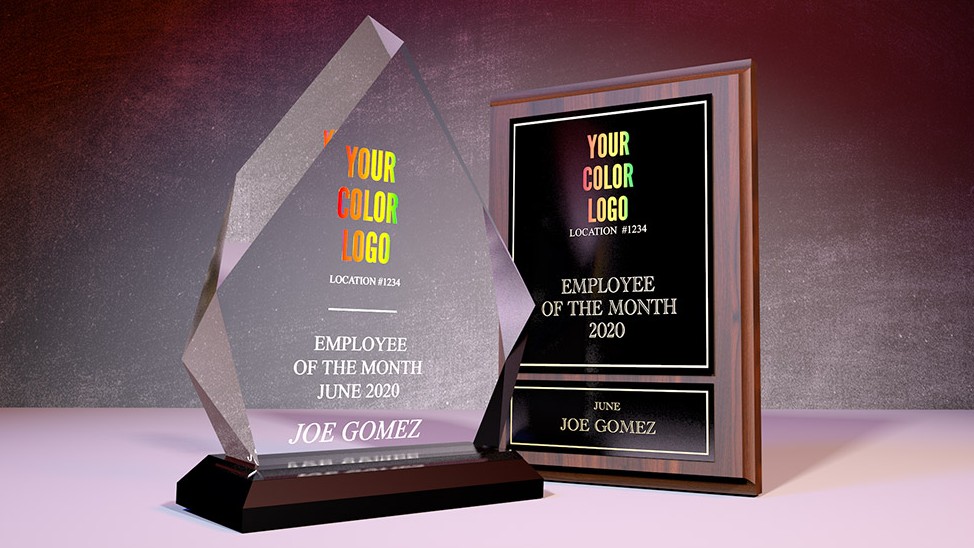 The #1 Way To Motivate Employees At Your Business Within 90 Days. Guaranteed.
Use an employee of the month program to get your team on board with your business plan and make more money. You'll grow their loyalty to you when you reward them for their hard work!

The #1 Way To Motivate Employees At Your Business Within 90 Days. Guaranteed.
Use an employee of the month program to get your team on board with your business plan and make more money. You'll grow their loyalty to you when you reward them for their hard work!
80,000+ companies (and growing) across America have implemented our system!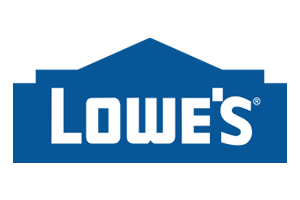 "It's an honor to recognize those who serve our customers and employees with distinction."
Lee Bennett – Lowe's Home Improvement, Warren, OH
"The team loves to celebrate each other's success every month when a 'Most Valuable Team Player' is recognized."
Krissie Altman – Cracker Barrel, Cranberry Township, PA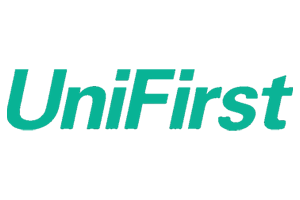 "Truly a great team in Clarksburg, WV, and very blessed to be leading them."
John Cale – Unifirst, Clarksburg, WV
Why Use Awards To Improve Your Business?
More Employee Motivation
When you recognize your employees for a job well done, they'll be more motivated to do it again… and again… and again….
Improve Your Business KPI
Pick your monthly winner based off things like customer service scores, up-sells, or online reviews/ratings, and watch them improve.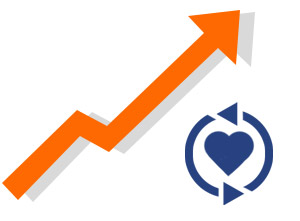 Higher Morale = More Loyalty
Improving employee morale improves loyalty. Loyal employees stay with your company, so you don't have to worry about constant turnover.
"A happy staff will make for a happy office and a happy office makes for a profitable office. It's something that I wouldn't even consider NOT using."
James Kuzilla – Griswold Home Care, Houston, TX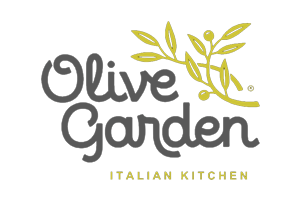 "It's great! We're up in sales big time."
Adrianne Griffith – Olive Garden, Cherry Hill, NJ
How MyEmployees Monthly Works In 3 Simple Steps
1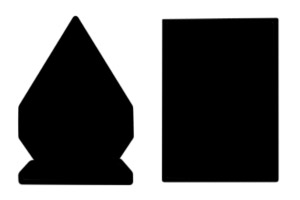 You choose an award and plan that works for your budget and your style. You will get one high-quality award each month.
2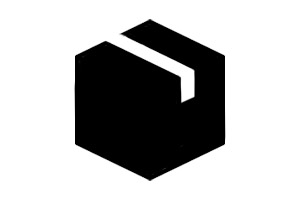 The award will come to your door within 7 business days after you text us your winner's name each month.
FREE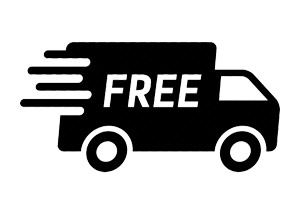 Free shipping & no fees—100% satisfaction guaranteed. There are no hidden fees, ever.
Cancel Anytime. Try MyEmployees Monthly once or use it with our automatic monthly text reminders.
Get Started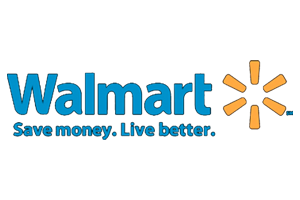 "We can see a difference in the work habits."
Frank Oliver – Walmart Supercenter, Fort Myers, FL
"Everyone is super excited about it."
Zack Welch – Buffalo Wild Wings, Windcrest, TX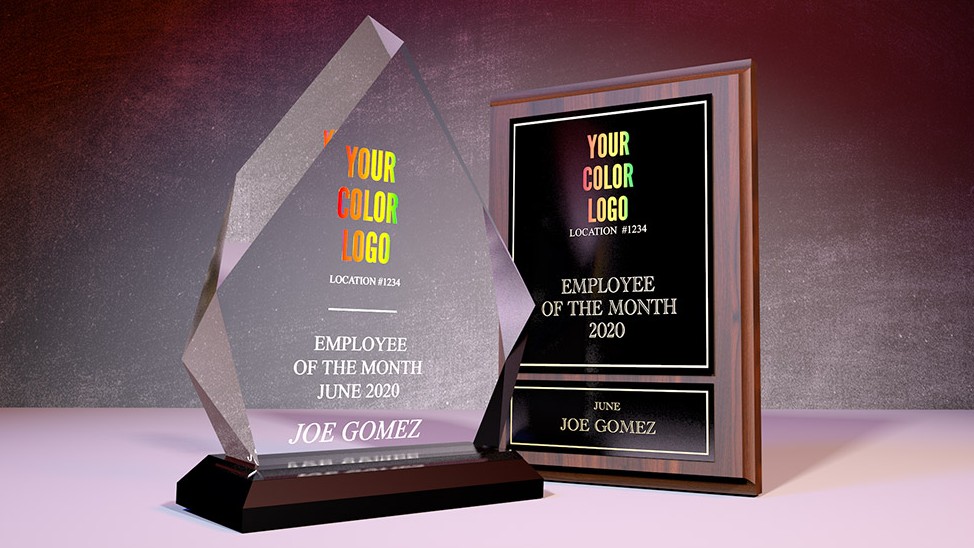 Why Choose Us?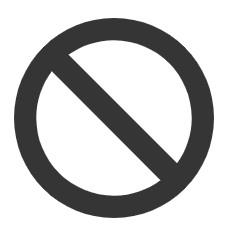 No Commitment
We brought the subscription model to the employee recognition world. We don't ask you to commit to anything other than being awesome. Cancel anytime.
Super Customization
Your color logo. Your award title. These awards compete with top-dollar programs that would cost you thousands. Save time, energy, and money.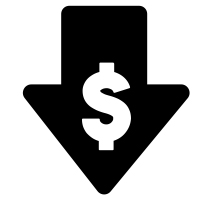 One Low Price
You pay a low price each month to fit that budget and get the recognition to the masses. We help you make appreciation a top priority, but with minimal time investment each month.
Get Started
How Can Using MyEmployees Monthly Benefit You?
MOTIVATION
Get the best effort out of your top employees. They'll give more effort every day knowing you care and recognize the results.
Your best employees are already working hard for you. When you reward them for their effort, watch them push even harder to get that recognition again next time.

And, when you tell them exactly what it takes to win employee of the month, they'll strive harder than ever before to get it every single time.
RETENTION
Keep your best employees
Since recruiting, interviewing, hiring, and training are so expensive and time consuming, they can destroy bottom line profits.

Keeping your best employees is critical to profitability. When employees feel valued, their morale improves. When morale improves, you employees are more loyal.

Loyal employees stay with your company longer and don't job-hop.
PRODUCTIVITY
Your tenured, experienced employees stay with you longer, so they are faster and better at their job.
You use your business success KPI as selection criteria for a monthly winner, so everyone knows what it takes to win and they're all focusing on those things.

They see rewards for their effort, so they're motivated to work harder. Motivated employees who know the job are more productive. There's simply no way to argue that.
Get Started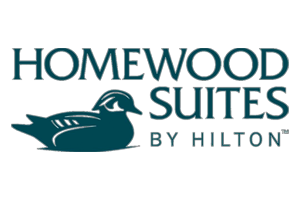 "I love your program! It works!"
Adron Evans – Homewood Suites, Largo, MD
"Everyone is super excited about it."
Terry Moore – Outback Steakhouse, Huntersville, NC
"It's definitely unified the team a lot more."
Michaela Gatewood – Fairfield Inn, Clovis, NM
The MyEmployees Way
Only 2 types of awards to keep it simple. No hidden fees.
FAQ
MyEmployees Monthly is the program you have been looking for. You may have some questions. Here are some common questions and answers.
You may have other questions besides these, so please send us a quick email if you do: shop@myemployes.com
How does this improve my business KPI?
Your monthly winner should be based on objective criteria. When you reward your employee(s) based off the things that make your business successful, you grow your business.
How do I submit my winners each month?
After your purchase, we will text you from our company number. Please add that number to your mobile phone as MyEmployees Monthly. We will text you each month from that number to ask for your winner.
Why is employee morale so important?
Keeping employees happy and motivated is the key to a thriving workplace. When employee morale is high, employees come to work because they want to, not because they have to. Your employees are more loyal, and stay with your company longer. That reduces turnover and churn, so you get to keep your best employees.
Can I recognize 2 employees each month?
Absolutely, we actually recommend 1 award for every 15-20 employees you have. Purchase multiple programs and we'll send you one reminder for your winners' names.
Can I really cancel anytime?
Absolutely.
How long before I notice any changes in my employees?
It can vary between businesses and industries, but most know for sure within 90 days. You will notice a change in employee behavior, and an overall boost in the bottom line.
"Once we set this employee recognition program up, I noticed a change in how the employees acted."
Andy Muntzel, Burgerville, Portland, OR *no client pic available
"I would encourage anyone that asked about it to utilize it because it's a great program."
Randall Dworacyzk, Fairfield Inn & Suites, Cuero, TX
Want to take it to the next level?
Add the Wall Plaque and Rise Kit for a low price of $399 during the checkout!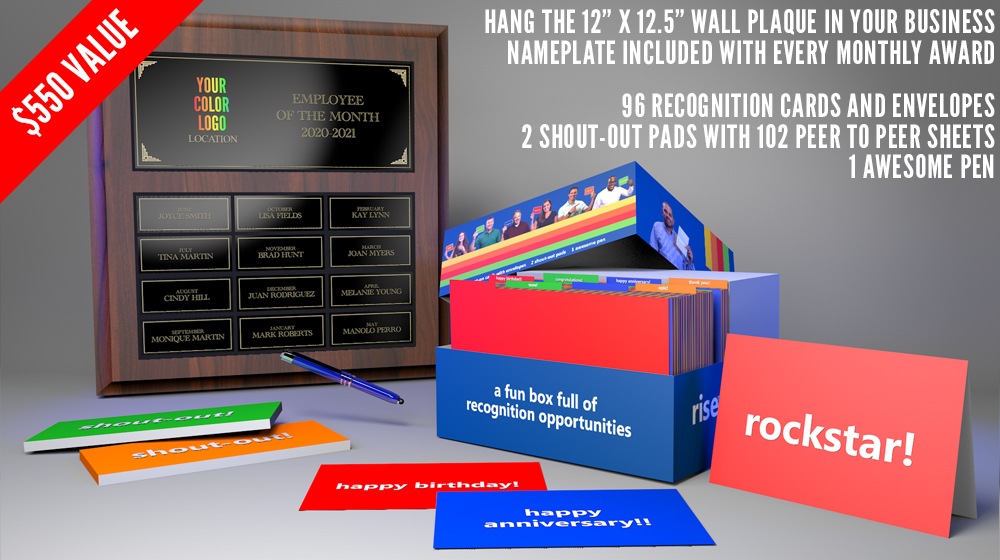 Think of it as the Stitch Fix of Employee Recognition
We didn't invent the subscription box, we've just perfected it for great bosses like you!
Text us your monthly winner, and in less than 7 business days, the award is at your door!
Call us 9-5 EST
800.489.0230