Have you seen our monthly Mammoth myths?
Each month we uncovered a new myth, based on what we've observed during almost 30 years of working with managers to recognize & engage their employees.
This month's myth addresses a real killer: transition. Uncertainty abounds! So here are a few things you can be certain of…
"Recognition isn't important during times of transition."
Your store manager just transferred and no one has filled the position. Several team leaders are out on extended leave all at once. Some heavy stuff went down and you lost several employees.
Everyone's emotions and nerves are on edge. Your employees and leaders are upset, sad, scared, or uncertain.
When teams experience any of these challenges it's understandable that some things may have to take a back seat so the business can survive. But be careful that "survival" isn't the only goal, otherwise you may hit the mark.
When your team is faced with uncertainty and change, it's absolutely crucial to focus on the experience of your employees who are still there working day in and day out.
"You can't expect your employees to exceed the expectations of your customers if you don't exceed the employees' expectations of management. That's the contract."
―Howard Schultz, CEO of Starbucks Coffee Company
Your team's overall goals should not have changed just because you're experiencing some challenges.
The reasons you started your recognition program probably haven't changed either, nor the impact consistent recognition has on businesses: higher customer scores & better reviews, lower turnover, and increased profitability – just to name a few.
"When obstacles arise, you change your direction to reach your goal; you do not change your decision to get there." — Zig Ziglar
Don't give in to "the tyranny of the urgent" as best-selling author Dr. Travis Bradberry points out in his recent article:
"The tyranny of the urgent is what happens when leaders spend their days putting out small fires. They take care of what's dancing around in front of their faces and lose focus of what's truly important—their people. Your integrity as a leader hinges upon your ability to avoid distractions that prevent you from putting your people first."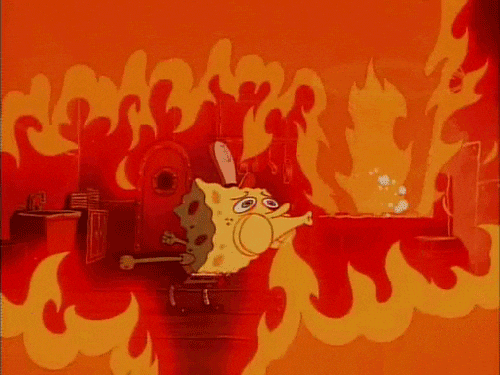 When the employee experience suffers, the customer experience isn't far behind. Never forget that – especially during times of transition.
If emotions are high and uncertainty abounds, recognizing your team members' efforts can have an even bigger positive impact. And if you've been consistent to this point, the absence of recognition could have an equally negative impact. In fact, that creates even more "change" – and not the good kind.
Don't let your recognition programs "slip through the cracks" and end up "on the back burner" (sound familiar?), because that's where many employees' performances and attitudes could end up too.
National Waitstaff Day is Sunday 5/21!
Whether you have waitstaff on your team or you're just going out to eat…
…don't let it sneak up on you.
Connect with us today!
Are you already part of the MyEmployees family and need to talk with your Engagement Coach? Visiting us for the first time and want to know more about what employee recognition can do for your company? No matter what brought you here today, getting connected is super easy…
1 – Call us at right now at 800-489-0230.
OR…
2 – Chat us LIVE at the bottom right of this screen between 9a-5p EST (or leave a message outside of office hours).
OR…
3 – Click HERE and schedule a 15 minute chat at a time that fits your schedule.
Whatever way works best for you, we look forward to talking soon!