Now Hiring for Account Executives!
Now accepting applicants in and around the Wilmington North Carolina area
Amazing opportunities with great companies don't come along very often. When they do, hard-working individuals jump at the chance. If you've got a competitive, resilient spirit, this is that amazing opportunity.
Account Executive Compensation Plan:
$90,000 per year = potential earnings first year

paid training, then 40% commission of sales (GM)

performance bonuses
Bonuses & Perks:
you'll be eligible for daily & quarterly cash bonuses
you'll be eligible for quarterly and annual paid company trips
professional & personal development training opportunities
Benefits Package:
health, dental, & vision insurance (individual & family plans available)
401k options
2 weeks paid vacation per year
MyEmployees will hire 2-3 Account Executives, and YOU could be one of them.
How did you hear about
MyEmployees?
How was the onboarding and training at MyEmployees?
How is the culture at
MyEmployees?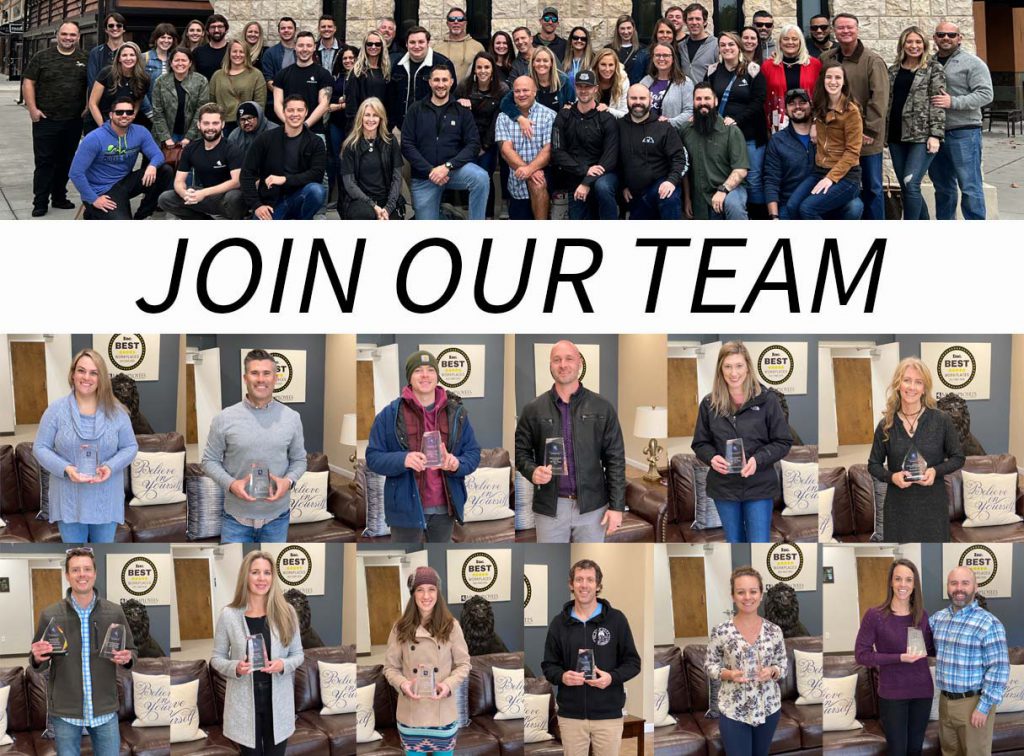 An established company culture with an amazing product
At MyEmployees, we provide our clients with the "Easiest Recognition Program in America," and we need Account Executives on our sales team to help us reach more potential clients. Account Executives play a fundamental role in achieving our ambitious customer acquisition and revenue growth objectives.
Our employee recognition products are something our clients need and want. We have nearly 8,000 active clients all over the United States, and we still have trouble keeping up with the demand. (That's where great Account Executives come in…)
We work hard, but we play even harder. We have monthly, quarterly, and yearly bonuses & perks, along with regular employee appreciation events. At MyEmployees, we know that the key to our amazing customer service is how well we care for our team.
If any of this sounds too good to be true, you don't have to take our word for it. Here are just a few of the awards we've won through the last 5 years:
Inc. 5000 List of "America's Fastest-Growing Companies"
Inc. Magazine "Best Places to Work"
NABR "Best & Brightest Companies to Work For"
HR Tech Outlook "Top 10 Employee Engagement Solutions"
---
What does an Account Executive do?
This is an inside phone sales position. You'll call prospects all over the United States, but all of your work is done out of our Wilmington or Castle Hayne office, so there is no travel. Your office hours are M-F 8:30-5, so there are no nights or weekends.
Responsibilities
Source new sales opportunities through outbound cold calls and follow up emails
Identify the Decision Maker at each location
Speak with that Decision Maker
Understand the needs and requirements by asking qualifying questions
Pitch appropriate solutions based on the prospect's needs
Ask Decision Maker to buy
Close the sale
Achieve monthly quotas
Does talking with clients over the phone, discussing their leadership challenges, and providing a solution to get the best performance out of their employees sound like something that would be a good fit for you?
If the answer is "YES!", then you might be a fit to join our team.
You'll have the chance to work with some of the largest brand names on the planet and show them a "done-for-you" solution for recognizing their best performing employees. (…And if we're selling employee recognition, you better believe we practice what we preach.)

Life at MyEmployees
Wouldn't you like to work for a company that prides itself on taking care of its people? How about a place where all your hard work is rewarded both financially and with real appreciation?
There's more to a great job than just pay and benefits. You'll also have the chance to be a part of a team that loves to have a good time!
Check out these video recaps of our company trips and employee appreciation events.
Champions Trip
Employee Appreciation Day
Employee Appreciation Day
---
Thank you for your interest in MyEmployees! We look forward to meeting you!